Source: LinkedIn article Phil Rosen
Source Twitter: Makro_trader
From Business Insider Phil Rosen in his newsletter and our own analysis, the thought of the stock markets crashing is getting more plausible. In the article, Phil Rosen writes of Jeremy Grantham who is famous for predicting a number of bubbles would burst ahead of huge crashes. This includes the dot-com crash and the 2008 crash.
We have now for a while spoken out loud of the coming bearish outlook as well. In a future coming not seen for a hundred years, it is looking bleak, to say the least.
Example:
NorthernRaven @Makro_trader Aug 26
"Sent out to clients a while back "DO NOT BUY- could be wrong but… " Glad I did. We are looking for a massive crash. Everybody bullish all of a sudden says its a pullback, normal. What if… it turns into our PANIC??!!!"
In a similar fashion, Jeremy Grantham points out the superbubble in stocks entering its final stages. He said: "Prepare for an epic finale" in a note to clients on Wednesday adding that the recent rebound in stocks marked a false dawn. "If history repeats, the play will be once again be a Tragedy."
As well as we have done Grantham forecasted a brutal selloff in which assets ranging from stocks to properties plunge in value. The same Grantham rang a similar bell in January, when he warned that a superbubble was about to implode and that stocks could crater 50%. So have we said before and still believe this is the case.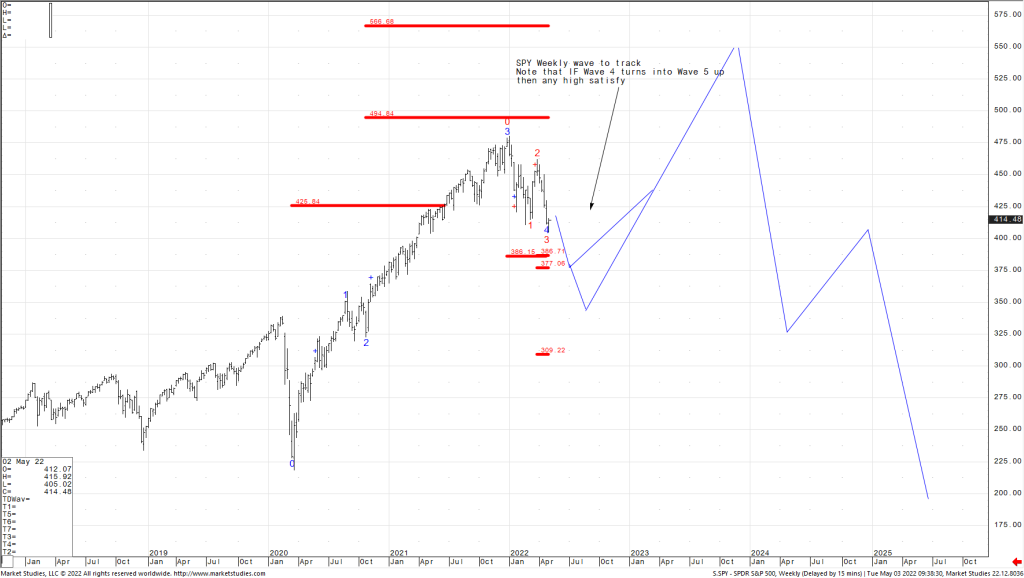 Another example:
NorthernRaven @Makro_trader Aug 20:
"Yes pros are short and retail is long. So we are about to collapse in the worst black hole anybody living has seen. Sounds dark? Well we have been telling you why in all our research. Charts spells doom. Horrible stuff."
Even more now than before, Grantham sees a mix of dangerous elements among the inflation, housing market, energy and geopolitics. "Between Covid in China, war in Europe, food and energy crises, record fiscal tightening , and more, the outlook is far grimmer than could have been foreseen in January," he said.
Bank of America is not so doom-and-gloom as we and Grantham are. The analysts at the bank reiterated a downbeat outlook of a 9% drop in the S&P 500 by year-end, reiterating their view that the summer of gains since June was nothing more than a bear market rally.
Back in the summer, it was pointed out quite clearly (and with somewhat unpolished language on Twitter) that:
NorthernRaven @Makro_trader Jun 2:
"I DO hope Im totally wrong on markets. (new high doesnt count) but when everybody moving all in long and only long calls.. Real estate , everything. Nobody is worried the slightest. Reminds me of 2000 and 2008. For sure. 1998 was more "ops, fuck you". "Not many have been around in a bear. Where stuff just dont bounce anymore and rallies. 99% of all people now will be crushed. Just saying. Not even the PermaMorons fraudie and the others will make it throug these coming years."
Back to BofA strategists who wrote on Thursday "There are still no real signs of a bull market," also noting that indexes haven´t seen the full impact of the Fed´s monetary policy moves.
Time will tell.